Conversations™ is built to connect dealerships with today's shoppers — wherever, whenever, and however they want to shop. Designed to be intuitive, loaded with features, and supported by 24/7 Managed Chat teams, Conversations™ is the fastest way to get your teams working together and connecting with customers.
Compare Packages
Enroll
LEARN MORE
---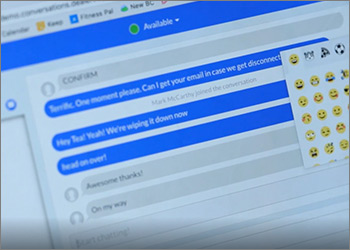 Always Be Available
Conversations™ is your central hub that receives and converts customer messages from whatever platform they want to communicate from — including website chats, SMS texts, and messages from Google and Facebook — making your dealership the newest, most convenient place to buy and service motorcycles.
---
Text Messaging
Conversations™ also comes standard with its own unique SMS number, so customers can text your dealership from your website, ad campaigns, Google listings, and even print materials — and each text routes through the platform the same as any web chat. Conversations™ also has SMS Outbound Messaging, meaning you can initiate text conversations with your customers at any time.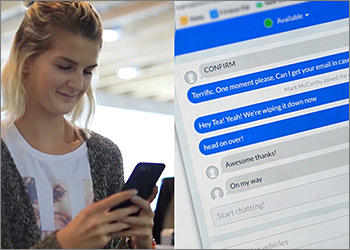 ---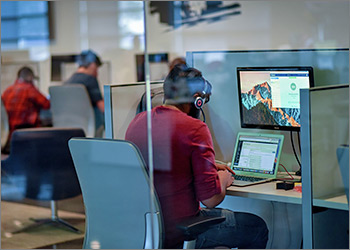 Managed Chat
Rest easy off the clock knowing all incoming chats will be expertly answered and added to your CRM by our 24/7 Conversations™ Call Center. Chats can also roll over to them when customers are left waiting for a set number of seconds, so your customer service is always at its best.
---
Internal Messaging
Conversations™ comes with robust internal messaging capabilities designed to make your team more efficient, agile, and helpful. Chat directly with co-workers, loop teammates into customer Conversations if you need help — you can even "shout" at entire departments to bring in the first co-worker who responds.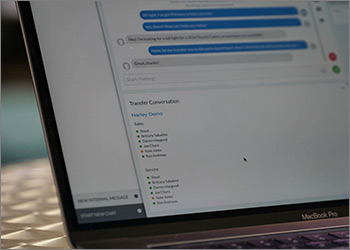 ---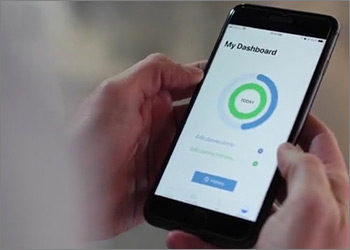 Mobile App
Conversations™ comes standard with both iOS and Android mobile apps so your teams can continue to connect with customers whether they're on the sales floor or in the service bay. Both apps deliver the entire suite of Conversations™ features keeping compelling features like internal transfers and hot keys just a tap away.
---
Messenger Integration
Conversations™ seamlessly integrates with Facebook Messenger™ to open up a whole new channel of customers for you. Instantly respond to chats from your Facebook Page and ad campaigns to convert users from the most popular social platform in the world.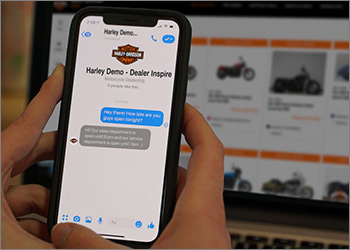 ---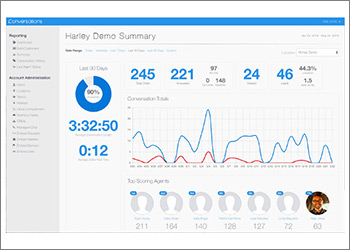 Advanced Reporting
Summary reports provide a high-level overview of the performance of your team and our Managed Chat services, so you can quickly evaluate performance and get visibility on how Conversations are turning into leads.