Flexible, fast, and built to convert, the Dealer Inspire (DI) website platform adapts to each individual shopper with personalization and geofencing technology. Now featuring Lightning Inventory™ with Voice Search, the DI platform is packed with technologies that make the customer journey faster, easier, and more confident — including Conversations™ messaging platform with A.I. Each DI website harnesses next-gen intent analytics through their patent-pending event-based attribution model, Roxanne™, that gives dealers real-time ROI and shopper behavior profiles
Compare Packages
Enroll
LEARN MORE
---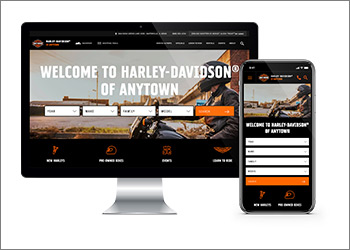 DESIGNED TO DRIVE ADRENALINE
The first thing you'll notice about Dealer Inspire websites is the look. Our award-winning design team harnesses the thrilling Harley-Davidson brand to spark shoppers' open-road imaginations and applies extensive user behavior data to accelerate their life-changing buying decisions 0-60.
---
EPIC PERFORMANCE WITH LIGHTNING INVENTORY™
At both the user-experience and engineering level, Dealer Inspire websites are defined by speed. Our Lightning Inventory℠ delivers instant, relevant results that drive shoppers to buying decisions in milliseconds, and our dedicated PageSpeed team continuously optimizes the platform to improve industry-best load times.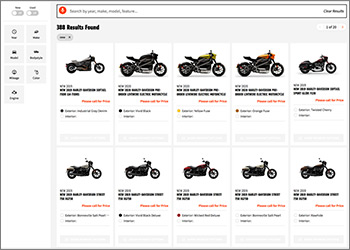 ---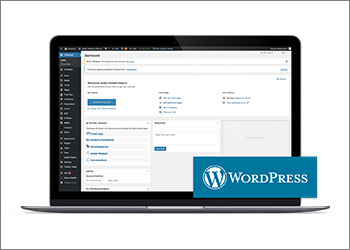 BUILT FOR PURE FREEDOM
As former dealers, we set out to build a platform that gave our customers control. Our websites are built atop WordPress® so your team can easily update, customize, and expand your website on Day 1 with no coding or complicated tools required. With powerful features like our Page Builder, even website beginners can create the kind of fully customizable inventory and dynamic-forms pages that would take extensive HTML coding experience on other platforms.
---
METAL™ THAT GOES FULL-THROTTLE
The Dealer Inspire Website Platform also includes our brand-new Inventory Management System (IMS). METAL™ is built with modern design and lightning-quick controls to help your team display flawless motorcycle listings and move bikes faster than the competition — all without any training needed.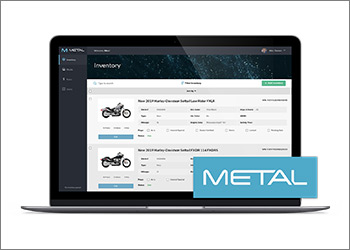 ---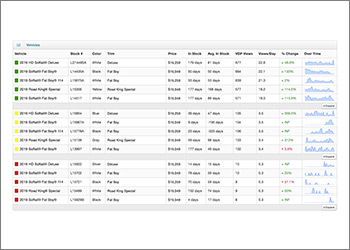 INVENTORY ANALYTICS
Dynamic algorithms based on factors such as VDP views and days on lot monitor every motorcycle in your inventory to show you which bikes are hot, and which need your attention. Price your stock based on advanced analytics and watch for the results.
---
FULLY LOADED TO RALLY FANS
The Dealer Inspire website platform is loaded with advanced technology to build customer loyalty and engagement, including the ability to dynamically personalize messaging to each individual user and create geo-activated AppleWallet® Passes for your offers and events.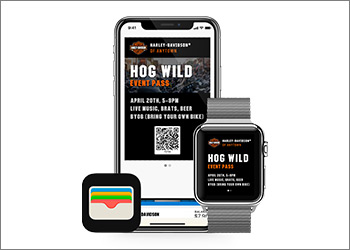 ---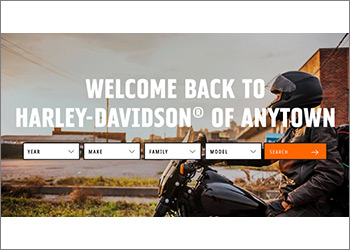 PERSONALIZATION
Like any good salesman, the DI Platform remembers information about customers, recognizes what they want, and then creates a personalized experience to make sure each visitor finds what they're looking for right away. Based on over 30 different personalization factors — including location, interest, and browser history — DI websites tailor the sales approach to the individual.
---
GEOFENCING
For dealers looking for more advanced ways to personalize their website experience, the DI platform also has the capability to serve different messages to customers based on their exact location — down to your competitor's showroom floor — all with customized messaging, offers, and conquest campaigns. Appeal to new customers with pinpoint, personalized accuracy and gain market share.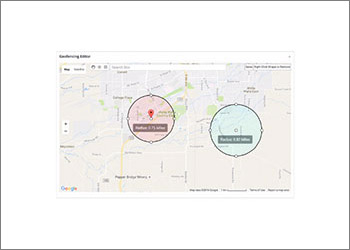 ---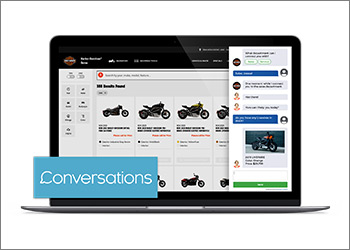 KICKSTART CUSTOMER CONVERSATIONS™
Our 24/7, cross-platform messaging platform with A.I. is no standard chat tool. Conversations™ is built to work for you with trained responders and automated flows throughout your website to turn clicks into real connections.
---
GIVE ALL SHOPPERS AN OPEN ROAD
The DI platform is equipped with AudioEye™ assistive technology that empowers customers with disabilities to navigate your website quickly and easily, building a larger and more inclusive fan base for your business.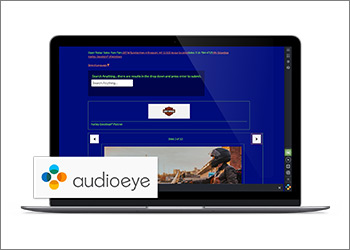 ---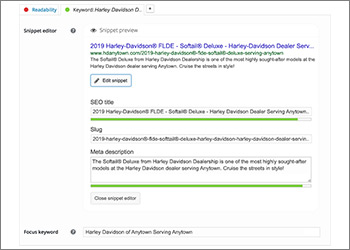 ADVANCED SEO
DI websites come fully optimized for search engines, with advanced meta, schema microdata, and flawless internal link structure — all before your site even launches. Having the best looking and performing platform is just the beginning of your marketing strategy, so our team optimizes every page with painstaking detail to send your dealership towards the top of the search results.
---
TOTAL VISIBILITY WITH PRIZM™
For better insights into all your data, every DI website includes access to our proprietary reporting software PRIZM™, allowing you to dive deep into website analytics, paid search performance, and open support requests — all from one beautiful dashboard.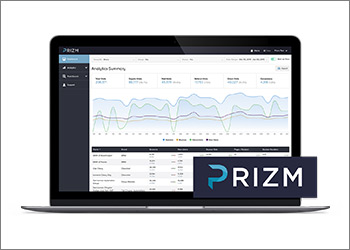 ---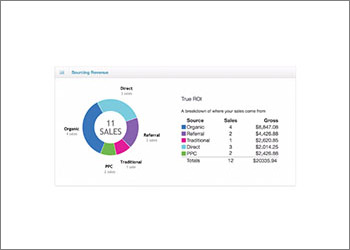 TRUROI DASHBOARD WITH ROXANNE℠ ANALYTICS
The TruROI Dashboard is the heart of Dealer Inspire's reporting system. By connecting your DMS with marketing analytics, our platform is able to attribute sales to each marketing channel, providing a true ROI on all of your marketing efforts — from PPC, to SEO, to phone calls. This marketing data is powered by Roxanne℠, our patented event-based attribution model, which tracks and weighs each action taken by individual shoppers to build customer profiles and automated, personalized marketing.
---
RETURN VISITOR NOTIFICATION
Customers who come back to your website for another look are primed to buy, so Dealer Inspire automatically notifies you of their return — providing you with their contact information, the specific models they've been looking at, their average price point, and many other details that put you in a position to make a sale.