WELCOME TO
Harley-Davidson
Digital Solutions
Overview
Harley-Davidson® is proud to announce the launch of the Harley-Davidson® Dealer Digital Program – a fully integrated suite of digital products and services that will provide dealers access to innovative providers and technology. Harley-Davidson® dealers now will have a choice of a diverse set of new platforms available at pre-negotiated prices, allowing dealers to invest in their Digital strategy. All dealers will have access to new designs, new providers and new product offerings. Dealers benefit from program integrations that will allow for greater visibility into performance including benchmarks and provider scorecards.
The Harley-Davidson® Dealer Digital Program also offers dedicated, U.S.-based dealer support to help you achieve your goals. The Virtual Marketing Consultant (VMC) team will be your dedicated resource to utilize program offerings to maximize your results from investment.
---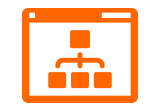 Website Program
Harley-Davidson® Dealers can now partner with the leading names in powersports dealer website platforms by enrolling with one of the certified Harley-Davidson® Dealer Digital website providers. This program is designed to provide H-D Dealers with best-in-class product offerings that will help promote and market your online showroom – your website. Giving dealers a choice of providers at pre-negotiated pricing puts the flexibility and the choice in the hands of the H-D Dealer.
Learn More
---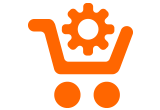 Digital Advertising
95% of customers who buy a bike/vehicle online use online sources before making a purchase. Are you confident that when users are searching for you on popular Search Engines (e.g. Google) that you are showing up every single time? Chances are – if you are not investing a percent of your marketing budget in Digital Advertising – you are missing out on some of that 95%.
The Harley-Davidson® Dealer Digital Advertising leverages Paid Search (SEM) and Display Advertising to ensure that you are delivering targeted ads and messaging for customers who are looking for you – or looking for the bike that you have. This turnkey solution ensures that quality, high-converting shoppers are sent directly to your Harley-Davidson® Dealer Digital website to browse, engage, ride and eventually buy.
Learn More
---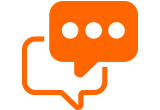 Chat
Harley-Davidson® has certified some of the industry's most progressive and unique chat and messaging providers. These providers will help H-D Dealers engage with customers through chat and/ or messaging, ensuring that engaging with a Harley-Davidson® dealership is easier than ever.
Learn More
---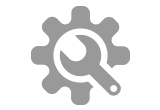 Trade-In (Coming Soon)
Harley-Davidson® has chosen to certify Trade-In providers that will allow dealers to promote industry-recognized trade-in values for customers looking to get that new bike and trade-in their old one. Seamless integration into the dealer's website is paramount as traditionally trade-in leads are customers who are looking to get riding something new soon.
---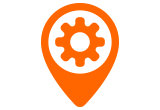 ELMS/CRM
Do you ever wonder how a lead gets from its original source to your CRM? The Harley-Davidson® Enterprise Lead Management System (ELMS) is built to deliver all Harley-Davidson® leads directly to your participating CRM so that you can follow up with prospects that have indicated wanting to further engage with a dealer. With ELMS dealers will also have access to see performance reporting including Lead Volumes by Source, Lead Response Times, and Close Rate reporting that will be benchmarked against the Nation, Market and District.
If you are not currently utilizing a Certified CRM RESPONSE is a cost-effective solution that will allow you to manage all your Harley-Davidson® prospects in an easy-to-use application. Receive leads, log outbound and inbound customer touchpoints, schedule tasks, receive notification alerts and view lead details all in one web-based CRM.
Learn More
---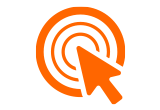 Virtual Marketing Consultants (VMC)
The Virtual Marketing Consultant (VMC) team is your dedicated contact for all features of the Harley-Davidson® Dealer Digital Program. These U.S.-based Digital Consultants can be thought of as an extension of your dealership. Build creative for use on your website? We can do that. Advise on Digital Advertising? We can do that. Want to change your CRM? We can help. Got an event coming up that you want to promote on your site? No problem.
Your VMC will also be able to go over monthly reporting to ensure your performance within the program is meeting your expectations and advise of what changes may be necessary to maximize the return on your program investment.
Learn More