How can MessageNow help you?
Although leads are important, it does not mean anything unless you can get those leads into your showroom to sell or service Motorcycles.
Insights-Driven – customers expect retailers to provide the same information online as in your showroom.
Dealer and Customer Centric – authenticity of customers quest for a genuine experience to help them in their purchase decision.
Connected – effectively manage customer engagement via transparency on products and pricing creating a "Surprise and Delight" dealership experience on your website.
Responsive – continuously manage, measure and optimize results.
Boost Traffic – capture active shoppers on your website "56% of shoppers said they would buy if process was not difficult – 30% increase in sales volume".
User-Friendly & Engaging – In-house teams can better engage and transact with customers.
Compare Packages
Enroll
LEARN MORE
---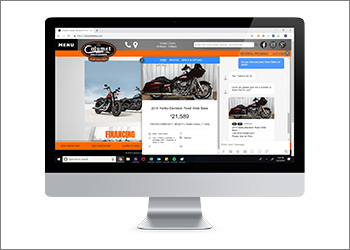 Inventory Integration
Connected with your inventory provider, MessageNow delivers your inventory in an easy to use environment so agents and customers can have a conversation about live inventory.
---
Virtual Brochures
Through integrations with key OEM data, MessageNow gives agents the power to share detail about your motorcycles that is unmatched in the industry.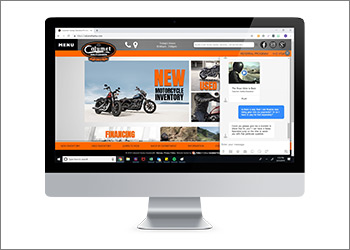 ---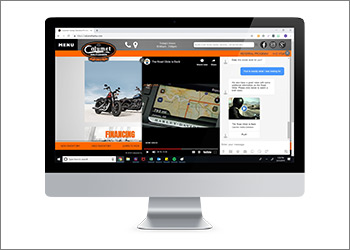 Video Integration
Integrated with both OEM and dealership video feeds, MessageNow empowers agents to share relevant motorcycles, product, and how-to videos with consumers providing a much richer conversation.
---
DealNow
Receive real-time escalation alerts for qualified leads in-the-moment opportunities to keep your live leads live. Agents activate a "Digital TO" to alert and empower your managers to review and enter the conversation at the right moment, from any device, anywhere.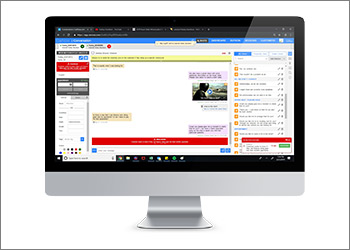 ---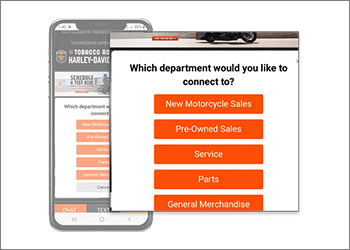 Click to Text
Connect with your customers how they want to talk. With Click to Text activated, your customers can use their local SMS client to engage with your store. You can also SMS enable any of your current phone numbers and even integrate it into your Google AdWords campaigns.
---
Facebook Integration
Link your dealership's Facebook page with MessageNow to send inventory and resources, manage customer inquiries, and send all Facebook leads directly to your CRM.